After my plastic drip pan cracked and let water soak the wood floor I wanted a pan that will last a long time. This one is very nicely fabricated out of heavy gauge stainless steel sheet-metal. The top edges are hemmed (folded over) which eliminates any sharp edges and makes the edge very durable. The corners of the pan are welded, ground smooth, and polished.
This heavy duty leak proof floor pan will catch all dripping water from your washing machine & provides full protection to your floor and house
Heavy Duty 304 Stainless Steel – Guaranteed To Never Rust
Stainless Steel Washing Machine Drain Pan | Washer Machine Floor Tray
Dimensions: 70cm x 65cm x 4cm
FREE FAST DELIVERY ACROSS SINGAPORE FOR ALL ORDERS $50+ or more - (Save $22)
3 DAY SEPTEMBER SUPER SALE … Don't Miss Out
The Stainless Drain Pan is the perfect solution for washing machine leak and/or spill containment. It is manufactured from heavy duty 304 stainless steel for strength and corrosion resistance, GUARANTEED not to leak, and round smooth for a nice smooth finish.
SPECIFICATIONS
Heavy Duty 304 stainless steel
70cm x 65cm x 4cm

DUE TO CURRENT DEMAND
PLEASE ALLOW 5-7 DAYS DELIVERY
This 70cm x 65cm Stainless Steel Washer Floor Tray is the ideal solution for a leaking washing machine or machine with hose leaks.
Made from heavy duty corrosion resistance 304 stainless steel , it is built to last and protect your floor and home for an extended time.
Full Protection
This heavy duty leak proof pan will catch every dripping water from your washer and provide full protection to your floor and house, no more worries about the washing machine overflow or hose failure.
Universal Size
This pan is ideal for front-load washing machines or spin dryers and the base measuring 70cm x 65cm to ensure a proper fit, please double check your machine base size before the purchase.
Durable Stainless Steel Material
Made of 304 stainless steel with welded corner, This washing machine pan is build for many years use, one-time purchase and protect your house all the time.
Compared with the fragile plastic pan, the polished pan is a better decor to your house
EASY TO CLEAN
The drain pan has a very smooth surface,to clean the drain pan, just wipe it off with a sponge or a dry cloth to absorb any liquid residue.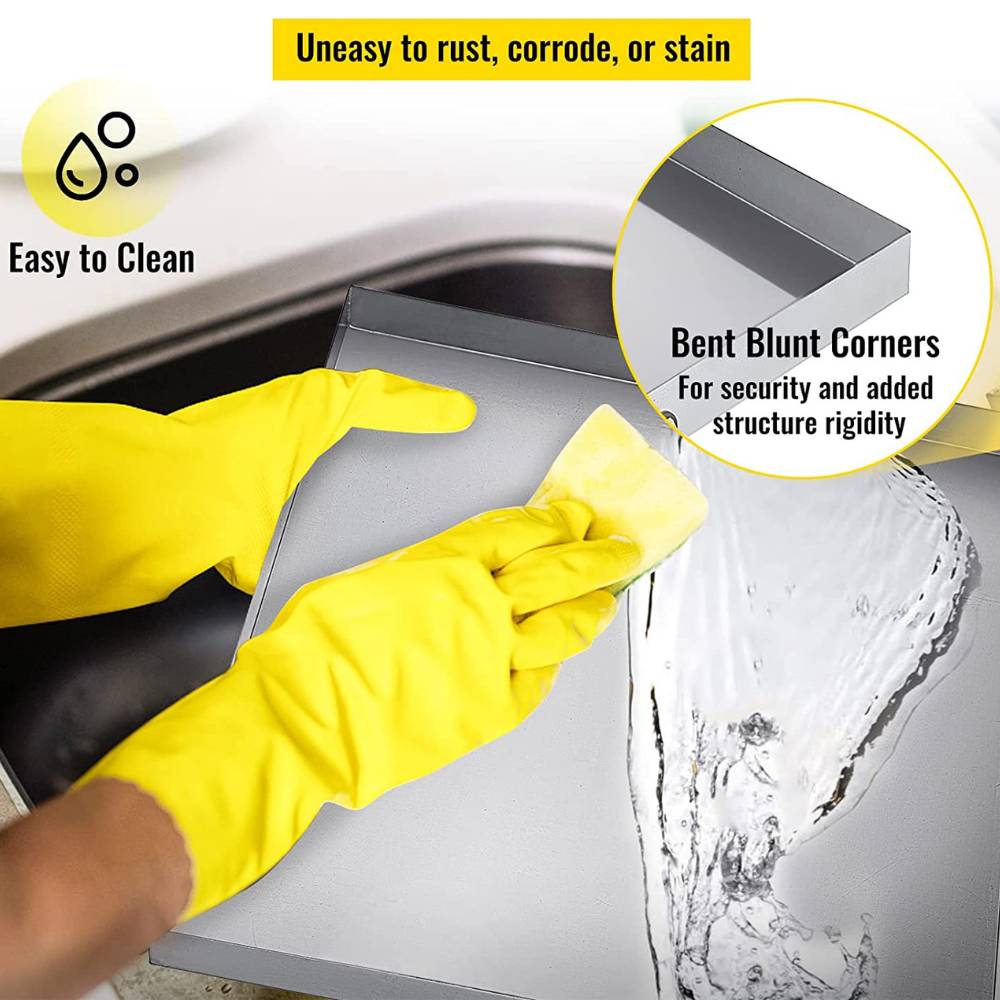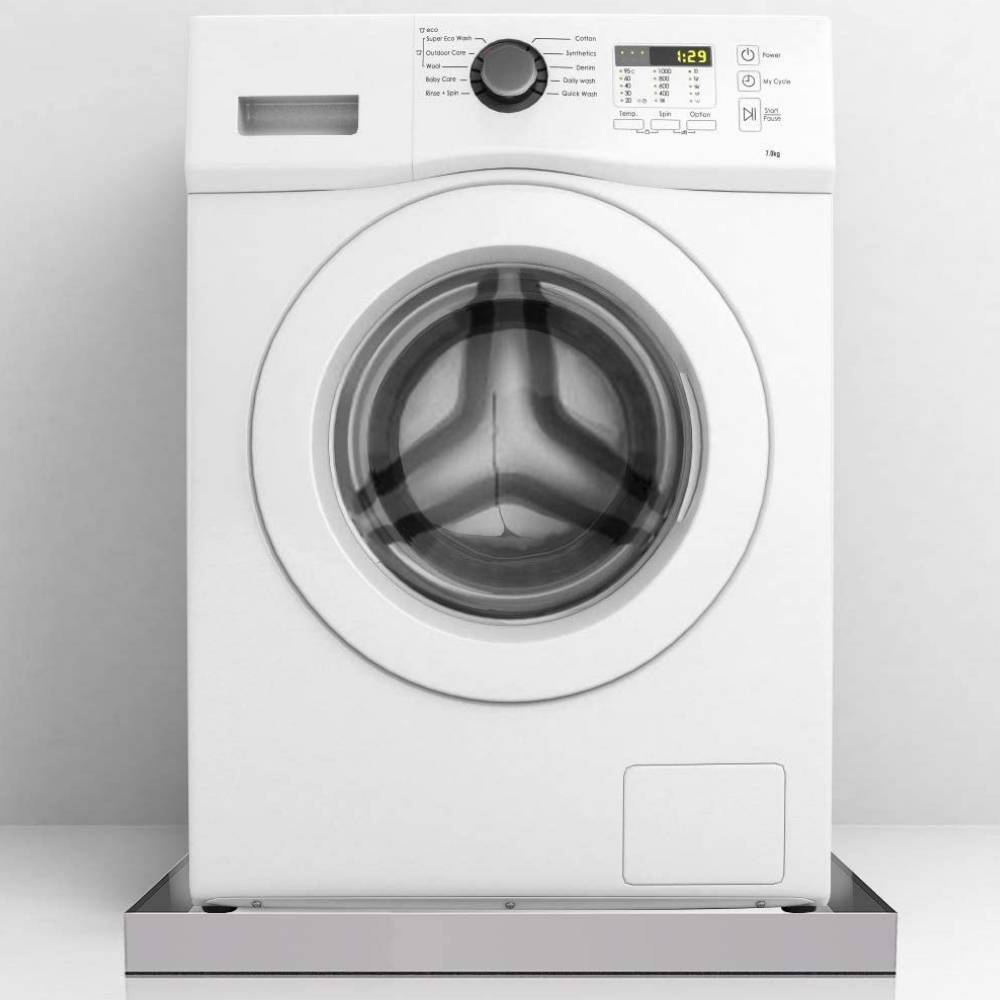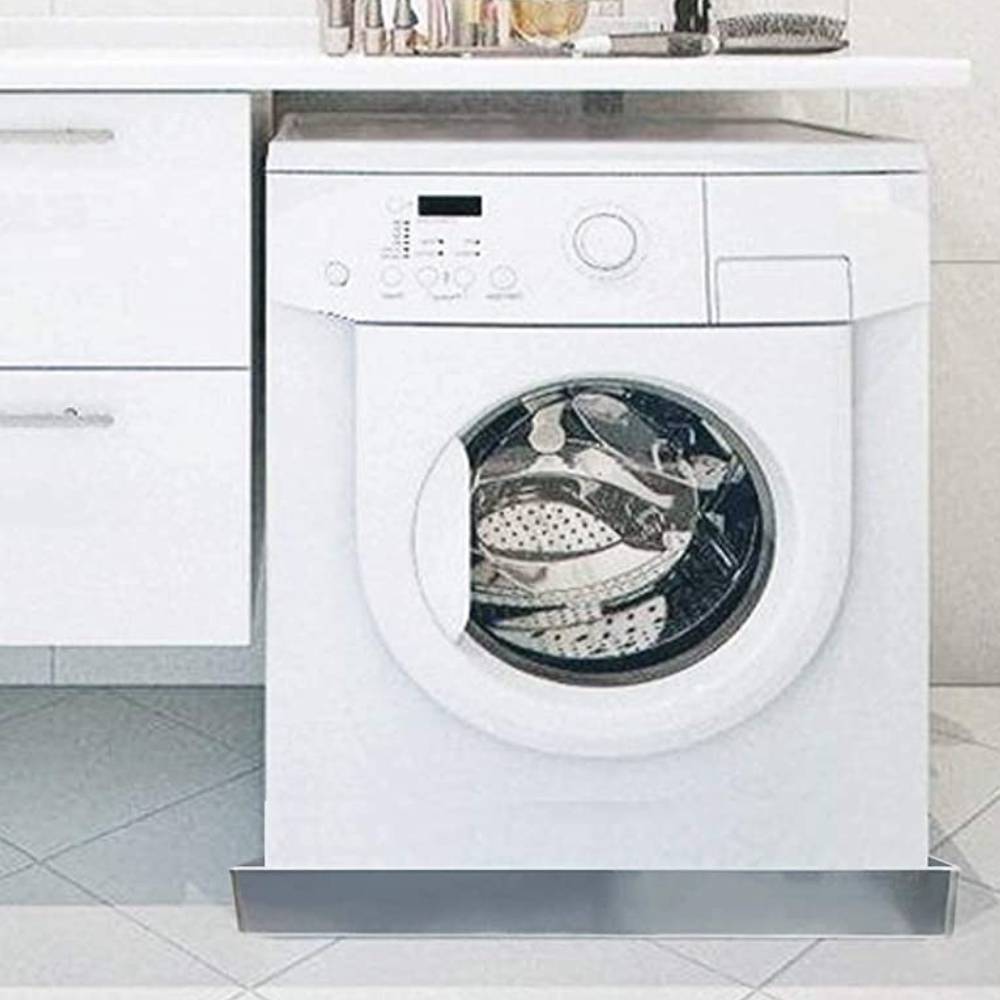 Frequently Asked Questions
Which payment methods are accepted?
We currently only accept credit card payments, PayPal & Crypto currency. More payment methods will be added in the future.
What currency are the prices displayed in?
All of our prices are displayed in $ SGD
What are your delivery options and how long will it take?
SINGAPORE: Free shipping, 5-7 days
Other ASEAN countries: Free shipping, 5-7 days
OUR SHIPPING PARTNERS INCLUDE

Do I get a receipt for my order?
You will be sent a receipt for your order by email after payment is made. You will also receive a confirmation email with a tracking number once your item has been shipped.
Do you have a shop location?
We are a "online supplier", with no physical shop or premises. In this way, we are able to pass our considerable savings directly to you.
Do your products come with warranty?
Unless otherwise stated all items purchased from https://clearancewarehouse.asia come with a standard consumer warranty.
Can I return my item?
We will gladly Refund or Exchange an item if:
The item is faulty
The item is not the same as the description or as shown or advertised
The item does not perform as per the manufacturers intention
You may not be entitled to a Refund or Exchange if:
You have changed your mind and no longer require the item
You decide you cannot afford the item
You found the item cheaper elsewhere
The style, colour, or size is not suitable
You were responsible for the fault
All refund requests MUST be accompanied with an original receipt or other proof of purchase.
Please feel free to discuss our policy with our Manager prior to purchase.
Note that measurements quoted on our website and affiliated sites and social media channels are subject to slight variances, when purchasing items measure all items to ensure they fit your space.
How do I know if my order has been shipped?
Once your order is shipped, it will be marked as complete in our database and you will receive a confirmation email with a tracking number.
I haven't received my order yet! Is it lost?
If you have any concerns with your order, please contact our support team by email and they will be glad to assist you. Most emails are answered within 1 business day.
Support Team: [email protected]